A mosquito landed on me recently while teaching outdoors. Kids can get very distracted by such things and it can be a challenge to get them refocused (forget teaching if they spot a squirrel!).
They often interrupt me with: "em, Naturelady, there's a mosquito on your forehead."
So I shoo away the mosquito, saying something like "it's just a mosquito, don't worry about it".
Soon another mosquito lands on me, and I hear the following exchange: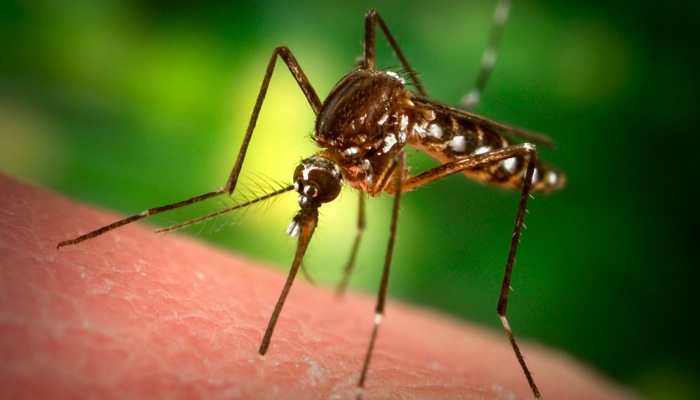 girl 1: Another mosquito landed on her.
girl 2: Mosquitoes don't bother her.
girl 3: Yeah, why else would she work here?
girl 1: what do you mean?
girl 3: It's a Nature Center, stupid! Mosquitoes are part of nature!
So there you have it.
If it only were that simple-- how about all the pollen that are bothering my allergies right now?