I'm a homemaker but also work outside the home -- I have a wonderful job, fulfilling, fairly flexible and not full-time-- the job varies from full-time during busy (warmer) season to quieter in the colder season, when I do much of my work from home and Nature Center is only open on weekends.
What a contrast to years ago when I was a single mom working and juggling to raise a child alone... Years later I re-married, had 2 more children and was very lucky to be able to be a stay-at-home mom when they were small. As they got older, I gradually transitioned into the job I have now. LUCKY indeed -- the prof's steady job makes this possible: without his job's security and health insurance I couldn't afford to live from my job.
When I die, nobody will be eulogizing about how clean I kept the house. I don't pass muster as a German "Hausfrau" -- not by a long shot! But then again, I'm not vying for an epitaph that proclaims how "she kept her kitchen floor so clean that you could eat from it!" Rather, I'd like to be remembered for the kind of person I was -- the love I have for my family, foremost, but also hopefully the work I do teaching others about the natural world.
Many years ago I attended a memorial service for a woman who had died of cancer. One of the items displayed were some beautiful Norwegian sweaters she had knit for her children. I was very moved by that -- her work's life had revolved around her family, and the handwork reflected that beautifully. When I die, maybe one of my many quilts would be chosen (hopefully without an accompanying photo showing my VERY MESSY sewing corner). I like the one of the Northern Lights above (I designed it myself) and perhaps it reflects what kind of a person I am...
Oooh, this sounds too morbid! I'm not at all figuring on passing anytime soon, but plan to be around for a very long time -- I was just doing some reflecting on my life's work, as a mother, homemaker, and teacher... So don't go writing those epitaphs yet!
This week I'm attending the "Get Outdoors, Anchorage" conference, and we had a wonderful keynote speaker this morning, Martha Farrell Erickson, PhD, who spoke about "The broken bond between children and nature: why it matters, what we can do". Her message was very powerful -- she is passionate about the role of nature in childrens' development, and the need for more academic research in this field. But she also shared how she's been diagnosed with cancer, and how she needs nature for healing and continues to help her three young grandchildren discover the wonders of the natural world. She ended her talk with this touching poem by Mary Oliver:
Who made the world?
Who made the swan, and the black bear?
Who made the grasshopper?
This grasshopper, I mean--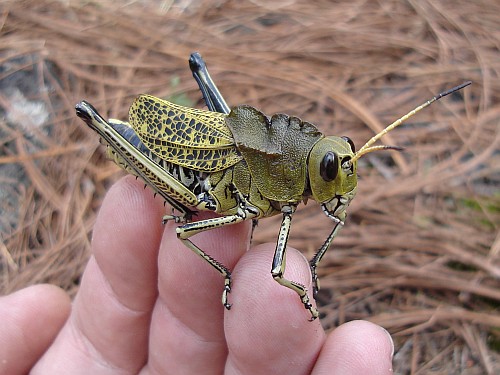 the one who has flung herself out of the grass,
the one who is eating sugar out of my hand,
who is moving her jaws back and forth instead of up and down--
who is gazing around with her enormous and complicated eyes.
Now she lifts her pale forearms and thoroughly washes her face.
Now she snaps her wings open, and floats away.
I don't know exactly what a prayer is.
I do know how to pay attention, how to fall down
into the grass, how to kneel down in the grass,
how to be idle and blessed, how to stroll through the fields,
which is what I have been doing all day.
Tell me, what else should I have done?
Doesn't everything die at last, and too soon?
Tell me, what is it you plan to do
with your one wild and precious life?