The 2009 Iditarod Race is officially over. The last musher into Nome receives the traditional Red Lantern, and early this morning a rookie from Michigan, Timothy Hunt,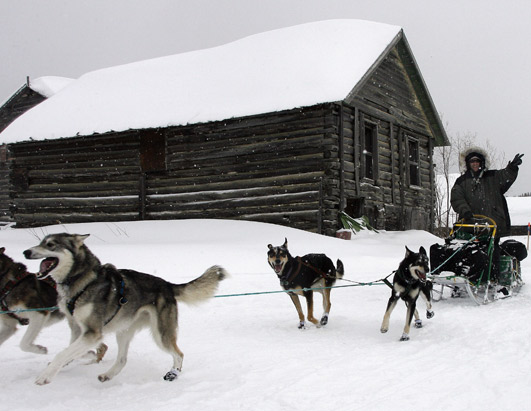 arrived after 15 days, 14 hours, 6 minutes and 22 seconds.
The Iditarod Trail Sled Dog Race, which is over 1000 miles long (but some would argue not as tough as the Yukon Quest from Canada to Fairbanks) commemorates the 1920 Diphteria Serum Run in 1920. The race is officially considered ended with the traditional gesture of blowing out the Widow's Lamp, signifying that all mushers and their teams were safely in. This tradition dates back from the old roadhouse days (not unlike a pilot landing safely and closing his flight plan).
By the way, the 2009 Iditarod Race was won by Lance Mackey on March 18th, with second place taken by 2009 Yukon Quest winner Sebastian Schnuelle.